As savvy internet marketers ourselves, we know that being successful at online marketing means A LOT of work.
It starts with massive keyword research, and then building a website in most cases, tracking traffics and conversions, monitoring keyword rankings, creating contents, building and linking internet properties i.e. blogs and videos, and then bookmarking, rss, pinging and so on and so force.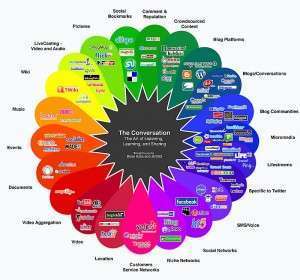 The job list is becoming longer and longer because you have to add new tasks to the list as marketing channels expand and new marketing ways emerged quickly than ever.
Social media marketing concept was just introduced in 2010, and now it becomes a must for every single online marketer for any type of business. Think mobile marketing is new? Thank again. We don't know who could survive without marketing in the mobile world by 2015.
You would agree that you could barely do anything without using a tool. That's why there are so many resources and tools out there. Some of them are free and good. For example, Google provides lots of free tools for online marketers: keyword ideas tool, Google insight for search, Google trends and so on.
However as we use those resources and tools for so many years, we still found ourselves spending most of the time sitting in front of the computer. And we realize that we keep doing series jobs of marketing over and over again. We ask ourselves: is there a way to automate the whole process of marketing without involving human labour?
An example of such series of marketing jobs that we think it possible to automate:
Once we have a piece of content, which could be an article or a video, we want to post it to our website first. And then we will bookmark it to a couple of social bookmarking sites, share it in some social networking sites, email it to our newsletter subscribers. Next we will spin that content to several versions and then post them to blog sites, article directories with proper linking strategies.
So every time we have a new piece of content to market, we will have to go through at least those 10 jobs. You know that if you want to beat your competitors, you have to come up with more contents in a month if not in a week. Let's say we have minimum 4 pieces of contents. Therefore we have to do at least 10 jobs repeatedly for four times.
We experience the same pain as 99% of the marketers do:
We have limited time, we want to save cost but we know that we don't have the capacity to hire an overseas marketing team yet. That's why we need to automate the whole marketing process to free us from massive computer jobs and yet to be competitive.
There are some tools that could automate some of the marketing jobs, but still require a lot of human involvement. We wish to have a tool which could streamline the WHOLE process of marketing with minimum human involvement. Best of all, every marketer could customize it to let it follow their marketing routine, whatever their marketing routine is.
We call it our future "Marketing On Autopilot System" and we are working on it! Meanwhile, feel free to outsource your marketing jobs to us. Satisfaction guarantee.
---
Introducing Market-O-Matic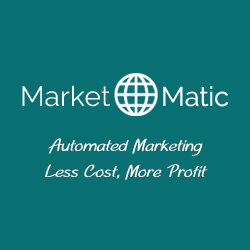 Our dream of "Marketing On Autopilot System" is about to come true!
We are launching Market-O-Matic.com, which is a group of web based application/tools that help real estate agents to have better online presence and enhance leads capture efficiency.